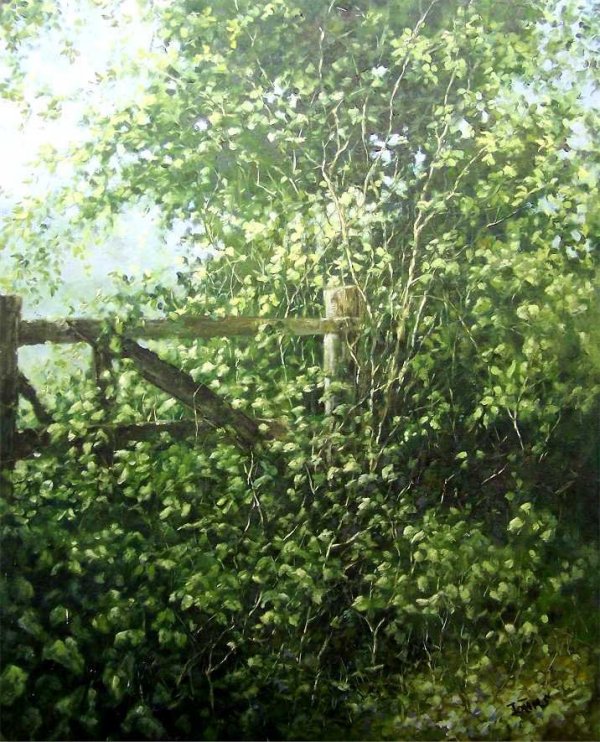 1: A three-bar gate in Zelah
I am not a landscape artist by inclination, certainly not these days. So these canvasses were painted some years ago. These are the only pictures that are in any way fit to be displayed. It's not so much that the work is/was duff; it's more that the photos I took of them were saved at a very small resolution. (I thought I was saving drive space back in those days when PCs were the size of a small block of flats and had the memory of a goldfish!)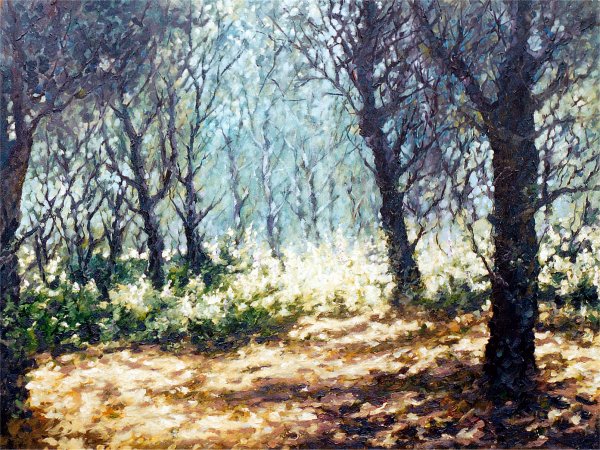 2: Idless Woods
Idless Woods is just outside of Truro. We used to go there on family walks back in the day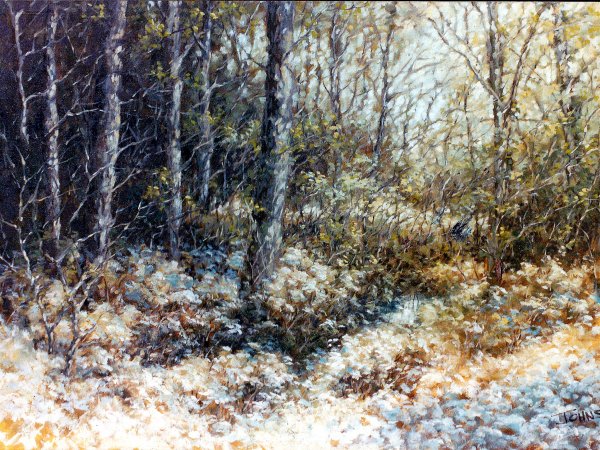 3: Lappa Valley
A great friend of mine - Ray Roberts, saxophonist extraordinaire - bought this one.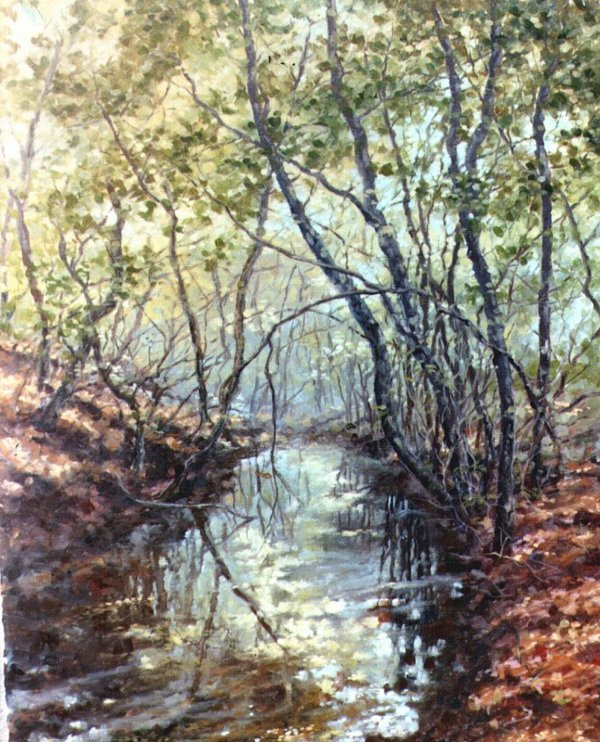 4: Coombe Valley
This may look a wholesome place, but it's actually an old canal, reeking of dead and rotting vegetation. I found my way there quite by accident and have never been back since.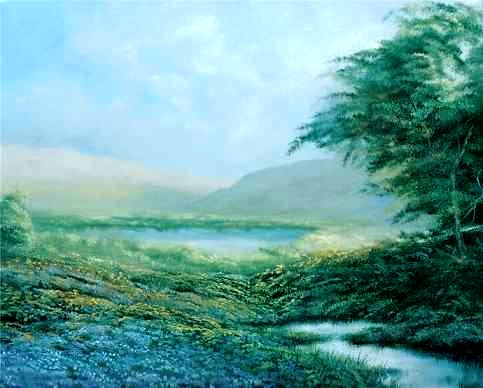 5: Bodmin Moor
This is a view of Dozmary Pool, on Bodmin Moor, which I painted from a photograph I took on a nice day's hike. Some people hereabouts will tell you that into this very pool, Arthur tossed Excalibur! Since that event - if he ever tossed it anywhere - was before my time, I don't have the first clue about it...I suppose anything's possible. Either way, it's a pretty place
6: Near Falmouth
Now, this one, I enjoyed painting. It's a large canvas, some 30"x24". Whoever bought it must have had a very large room!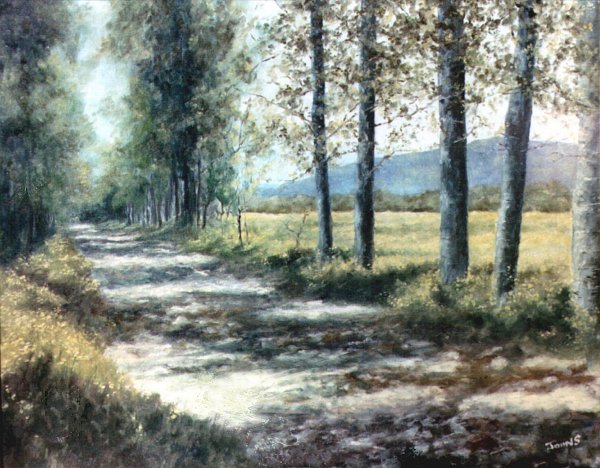 7: A Lane, somewhere in France
I'm not sure why, but this and the previous canvas picked up an art award before they were sold. I should have kept better records.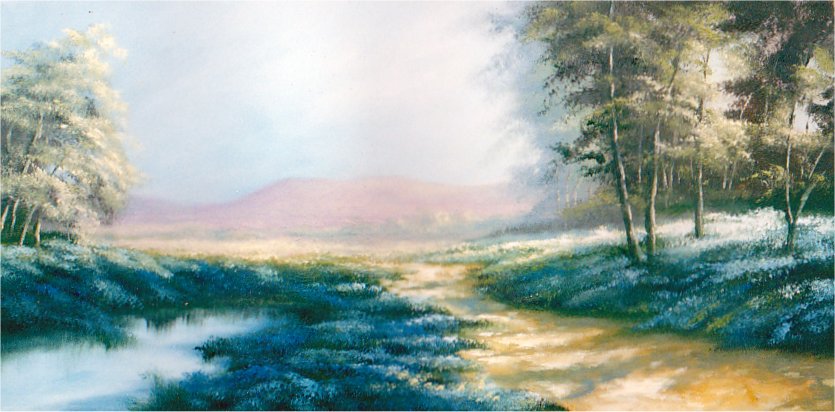 8: Another view of Bodmin Moor
This the other side of Dozmary Pool.